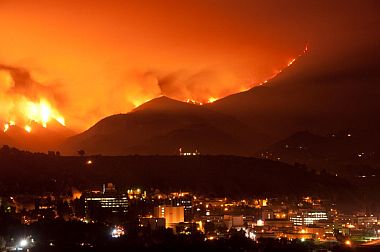 Scientologists from throughout Southern California rally to support the firefighters battling blazes that threaten thousands of suburban homes
Acknowledging the many Scientologists volunteering on the LA fire lines, Ms. Eden Stein, President of the Church of Scientology of Pasadena said, "The firefighters are the true heroes. They are out there under the most trying conditions, literally putting their lives on the line. We have the finest fire crews in the world protecting us and they deserve our full support."
Scientology volunteers are distributing food and water and providing security patrols in addition to giving Scientology assists, simple procedures developed by Scientology Founder L. Ron Hubbard that help relieve the emotional and spiritual aspect of trauma from injury, stress or shock.
"We encourage anyone who wants to help to contact the Church," said Ms. Stein. "Whether you are trained or not, if you want to assist the fire crews we welcome your contribution."
The Los Angeles fire killed two firefighters, consumed nearly 20 per cent of the Angeles National Forest, damaged an estimated $13.6 million in property, caused thousands of evacuations and destroyed 50 structures in its first week, prompting Governor Schwarzenegger to declare a state of emergency for Los Angeles County.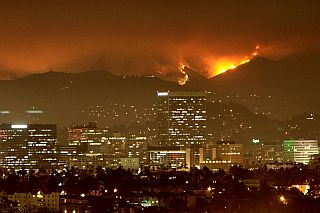 The Church of Scientology of Pasadena is acting headquarters of the activities of the Scientology Disaster Response Team for the greater Los Angeles area during this crisis, coordinating the efforts of Scientologists with the Los Angeles Sheriff's Department and other civic and volunteer organizations to provide whatever help is needed.
The Scientology Volunteer Ministers program was created in 1976. Volunteer Ministers have given aid at 126 major disaster sites providing disaster relief services at 42 locations in the past year alone.
To contact the Volunteer Ministers Coordinator at the Church of Scientology of Pasadena, call (626) 792-7533. For more information on the Scientology Volunteer Ministers visit their web site at http://www.volunteerministers.org

The Scientology Volunteer Ministers program was created by L. Ron Hubbard to bring help everywhere. The huge expansion of the program in this past decade was inspired by Scientology ecclesiastical leader
David Miscavige
in his famous appeal to Scientologists to use 9/11 as a wake-up call and extend their help to their communities and society at a far greater level than ever before.